Today is the feat of St. Barbara on the Gregorian (New) Calendar. In Lebanon, at least, if not the rest of the Levant, people make an ashura-like pudding called Varvara…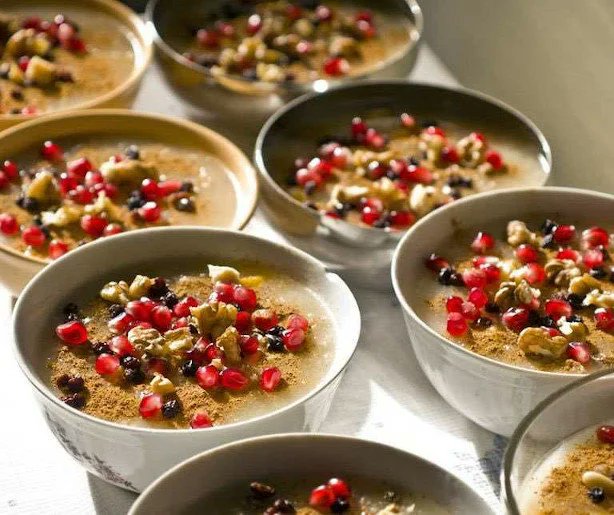 …which, like Asure in Turkey is distributed to neighbors and especially the poor. See recipe here:
"It's a dessert that has religious roots, it is made on the eve of St. Barbara and offered to the neighbours for the good health of the children of the house but also in honour to the saint that it is…"
It's obviously related to Greek-Serbian-Russian koljiva, the wheat berries or other seeds are offerings to the dead, the ancestors, a right and good offering since seeds bring life and the dead need that.
In Greek and Slavic Orthodox countries it's often made during Lent, because it's vegan and suits Lenten diet suggestions. Muslims make it all year round because of that moving all round the year calendar they have that no one has ever been able to explain to me.
But I don't know why Levantine Christians make it on St. Barbara's day because if she has any connotations of memorializing the dead I wouldn't know what they are.
So honor your dead and eat your pudding, but first eat your meat, because "How can you have pudding if you don't eat yer meat?!"
youtube.com
Pink Floyd – another brick in the wall